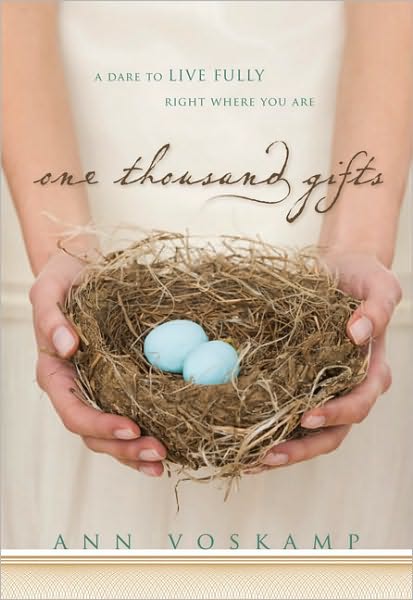 by Ann Voskamp
A dare to live fully right where you are
Tragedy early in Ann's life and later in her extended family made her anxious and fearful, but one day a friend dared her to write down a thousand things that she loved and that began a tremendous change in Ann's world. She realized that giving thanks is the key to joy and that there is always something to give thanks for.
This is a lovely book and its lessons are true and powerful. I found the style very poetic; this was difficult for me and it took me longer than usual to get through the book. I found she took a lot of words to get her point across and actually seemed to be making the same point several times. Recommended if you like poetic writing and are having a problem with control or fear of the future. Remember, "all really is outrageous grace."
Visit the author's blog at
aholyexperience.com
.